Pansies Are Just The Beginning …

Every year I love to see the pansies come out of the green houses, because I know it is just the beginning of our planting season here in Maine.
A cool-weather favorite, pansies are great for both spring and fall gardens. Even if you don't plant them in the ground, you can have a potted arrangement of pansies in your yard or on a deck or porch.
Pansies tend to get leggy when the hot weather comes. Not to worry just simply cut them back half way, make sure to leave some foliage and they will come back full.
For a great fall bloom cut them back at the beginning of September and you will have spectacular color right into late October.
Broadway Gardens has thousands of plants to choose from in many different varieties and colors.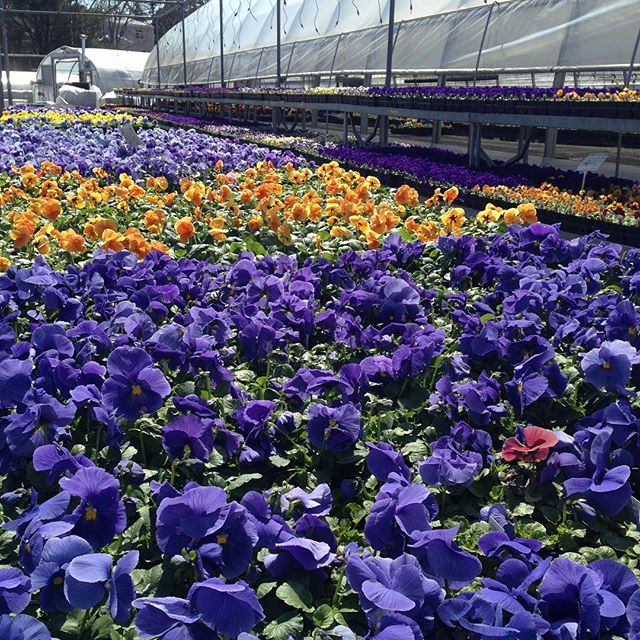 Potting Soil, Pottery and House Plants In Stock..
Hundreds of plants in stock. (these plants sell quickly, check on availability)
Aloe Vera
Snake plant (sansevieria)
Assortment of succulents and cacti
Aglaonema
Anthurium
Assorted ferns
Assorted floor palms
Peace Lily
Dracaena (multiple varieties)
Pothos
Philodendron
Assorted ivies
Ficus (including fiddle leaf fig!)
Spider plant
ZZ plant
Phaleonopsis orchids
Croton
Bromeliads
Assorted Tillandsia (air plants)
Jade
Calathea
Schefflera
Pilea
African violet
Monstera
Coffee plant
Marantha
Rex begonia
Alocasia
Staghorn fern
Small bonsai (when available)